5 Advantages Of Custom Made Drapes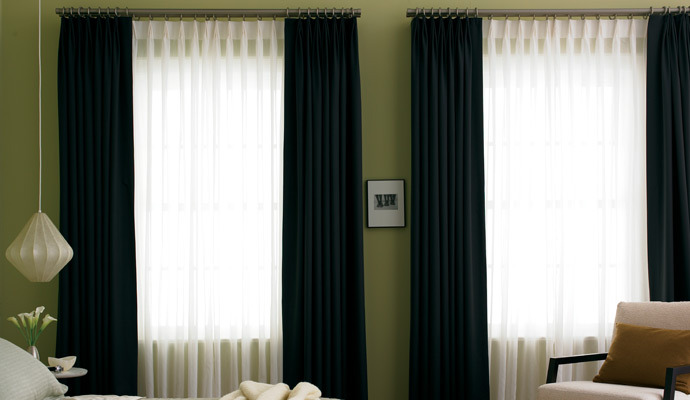 5 Advantages Of Custom Made Drapes
All of us may have found ourselves in a situation, where we simply couldn't zero in on off the shelves curtains. If you love the colour, the length may not be right and if the length is perfect, the quality of the material or something else may be out of place. More often than not, all the elements are not exactly what you needed, and you end up compromising with something or the other.
The chances of finding something from stores, which will satisfy you completely, is quite rare. One way of avoiding all these hassles, is to let go of this endless search and get them custom made. Yes, they are a little costlier as compared to the ready made ones, but the advantages that they provide are immense as well.
Considering the fact that you have handpicked everything from the material to be used and the design of the curtains, right down to the tailor to sew, you are bound to get a great set of curtains. There is complete control of everything and hence, you can make sure that the quality of the drapes is such that they stick around for a long time. The initial investment will pay off eventually.
Everything from colour, length, lining etc is decided by you. There is absolutely no room for compromise with the style of the drapes, since it is getting custom made. The advantage, when it comes to style, doesn't end here. You also get to create tie-backs, trims, swags, top treatments etc as per your choice. Depending on the style of the rest of the room, these can either be made to complement the drapes, or contrast them.
Choosing curtains from off the shelves, limits you in your options. You will have to choose one that is perfect in terms of length. In a bid to find drapes of the right size, we tend to compromise on quality, colour and what not. With custom drapes, you will face no such problem at all. You will be in complete control of everything, and so the options that are available at your disposal, are limitless.
The sizes of the window may vary from one house to another. More often than not, the drapes that are available in stores do not fit well. When custom making one, you can be extremely precise and create one that is a perfect fit to the windows.
Considering that the drapes are designed with respect to the rest of the room, it will enhance as well as complement the beauty of the room. When you couple it with some matching accessories, then there is nothing stopping it from bringing the whole look together.
The benefits of getting curtains custom made, has its own set of advantages. It is only the cost which keeps most people away, however, in the long run they prove to be durable as well as cost effective.