Best Skylight Shades for Unique Homes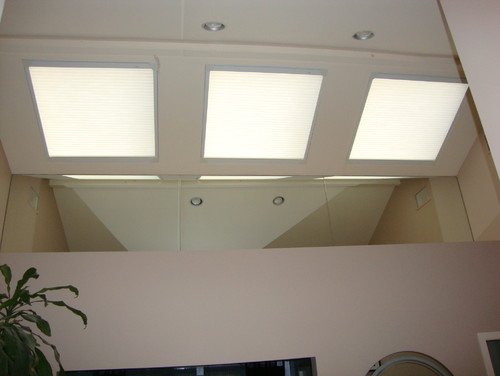 Best Skylight Shades for Unique Homes
Skylights are a great addition to have in any home. Whether it is in the kitchen to provide extra light, or in the bedroom, to watch stars at night, they can be of great use. However, it can also be a bit of a bother during summers when the sun beats down overhead and causes the room to heat up.
So while skylights create visual interest to any room and provide a lot of natural light, they are also a source of unwanted heat gain (as well as loss) and UV exposure. Skylight shades or blinds are a good way to compensate for this. It can protect the house from UV damage, insulate the home and even reduce electricity bills.
A good cellular shade provides superior insulation, when it comes to skylights. They are also the most popular due to their energy efficiency. As with other options for window treatments, skylight shades also come in various fabrics. Depending on the kind of insulation one wants to give the room, there are shades that can be brought in blackout fabric to block light, or a semi-opaque fabric to let light filter through.
Like regular window shades, these shades are also made from a single piece of fabric that either rolls up or folds up, collapsing up in crisp pleats like an accordion. Cellular shades are generally of the folding variety. These shades can be very useful to have both light and shade.
While there are many kinds that can be manually operated using a handle or a skylight pole, there are also remote controlled options that let you lower and roll up the shades at the touch of a button. This is perhaps the most convenient option to use because you can simply roll down the shades from bed.