Box pleat valance for a great look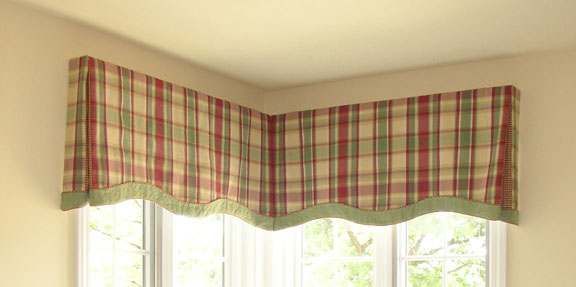 Curtains with box pleat valance are based on Valance boards, and the width and length of the valance board will depend on the preferences and the edge of the window casing. One has to be careful that the top of the valance board should lie on the same level with the upper edge of the window r casing. Usually, about Six inches are allowed for each pleat, and the spacing between each pleat is about 8 inches.
The box pleat valance may be made smaller or bigger by adjusting the spaces between the pleats. One will need triple rods, in case they want to use curtain rods with the valance. Hooks are sewed on the backside of the pleats when fixing the Valances to the curtain rod.