Comparing Different Types Of Shutters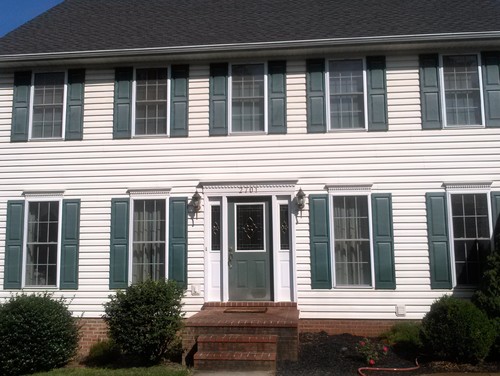 Comparing The Different Types Of Shutters
If are looking to install exterior shutters on your windows, then the decision is a very profitable one. Not only does it up the appeal quotient of your home, it also increases its market value as well. Considering the fact that there are a number of options to choose from, it gets hard to decide the right one to be installed.
Here are a few things that you should know about when you go out shopping for shutters.
Operable
These shutters are completely functional. If you already have exterior windows, these will comfortably close over them and act as a barrier for the window panes that are made using glass. These are extremely important especially when the area that you live in is expecting a bad weather, like hurricanes.
Apart from providing function, these shutters help in keeping the heat in during winters, and hence, insulate the home. The installation of bolts on the shutters ensures additional safety to your home, whenever they are closed.  These shutters generally include rod, motor or a mechanical crank will allows an individual to open it with absolute ease from the inside.
Fixed
Fixed shutters generally lend a decorative appearance to your home. Installed adjacent to the windows, these are permanent fixtures and so do not close over the existing windows. They are generally the cheapest options available, since, they require very few materials as well as hardware, to manufacture. Available in a number of colours and materials, you can have your pick on the basis of the style your home is designed in.
Type
Shutters made out of wood have been a favorite since always. This is basically because of the look which they lend, that of something natural yet stylish. Cedar seems to be the preferred choice among the buyers, since it has tannin which is a natural bug-repellent, doesn't warp and the natural oils of the wood prevent it from rotting or decaying. Vinyl shutters, on the other hand, are light in weight, maintenance free, as well as an inexpensive alternative to wood.
There are also expensive fibreglass shutters, which are generally made use of for protection from storms, and also for security. Aluminium shutters happen to be very strong, yet low on maintenance and meet the engineering standards for protection against hurricanes.
Style
When choosing the shutter for your home, take into consideration the architectural design, and only then choose a shutter style. If you have a traditional home, then panel shutters are something that you must opt for. There are several raised, as well as recessed, panel designs to choose from. Slated or Louvered shutters, enhance the look of the home which has a traditional vibe to it. Cottages, rustic or French country homes look great with batten and board shutters. Opt for Bermuda shutters if the place where you live in has a tropical environment.
Armed with this knowledge, you can buy the perfect shutters for your home which are not just functional, but also stylish.