Finials for curtain rods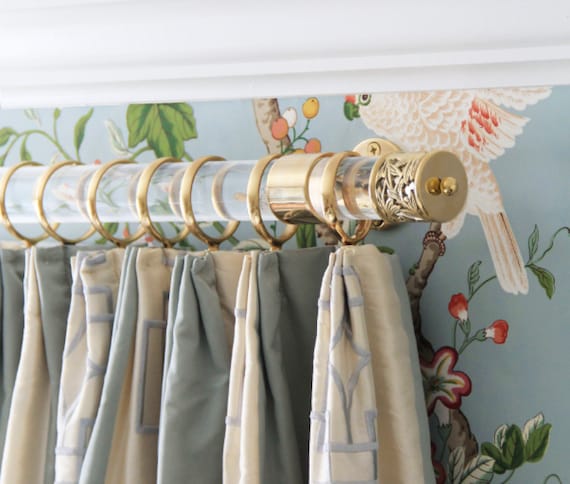 Finials for curtain rods
Finials is a decorative piece of item usually built at the end of a structure or any object to give it a unique aesthetic finish. It forms a very important part of furnishings at home especially curtain rods, bed poles top of a lamp or a clock or even at the end of a pull chain of a ceiling fan.
Finials for curtain rods are the most commonly used decorative item in every household that complete the look of the drapes in your house. They come in variety of designs and are made up of varying of materials so choosing a right one that complements the curtain rod, brackets and rings is an important consideration. Whether you chose a modern, traditional design or a contemporary one, finial for curtain rods must provide a finishing and a wholesome look to the window or the door arrangement. They are functional too in preventing curtain rings from falling off the curtain rod.
Choosing the material of Finials for curtain rods
Once we know how significant it is to have a finial to finish the setting of our window or door curtains, next thing worthwhile to know is that finials are separate pieces of home furnishing and need to be chosen as per our tastes that complements with other furnishings in the house.
They can be made of various materials like clay, glass wood, copper, silver, brass, bronze and even plastic and prices vary accordingly. They can be purchased online by comparing prices of various vendors under different well-known brands. They also come in variety of sizes and colors and can even be bought in fresh or in a used condition. It is prudent to consider prices of used finials available for online sale if one is going for an antique style made of an expensive metal. As people tend to change the outlook of the house in some years, many opt to sell these expensive finial pieces at a reasonable process so you never know one gets a good bargain on the net.
Many curtain rods come with a mounting fitted on them which carries the same color as that of the curtain rod so there is no need for a separate finial. All that is required is a matching drapery with the rest of the home décor to give a look of fullness to the whole area.
If one is experimental and creative, one can try out various ways to make his/her own home made finials and that is a lot of fun too and costs much less. One can use a raw wooden ball or any other shape easily available from the local crafts or a hardware shop and by drilling a hole, fixing it with a screw and a cork to the curtain rod and painting it with same color as that of rod, one can easily make his/her own customized finial for curtain rods. The hardware shop can be explored for other options too and by stimulating ideas one can do mixes and matches of finials and even rods for a greater variety without digging many holes in the pocket.