Lend a natural look to your home with Bamboo Rollup Shades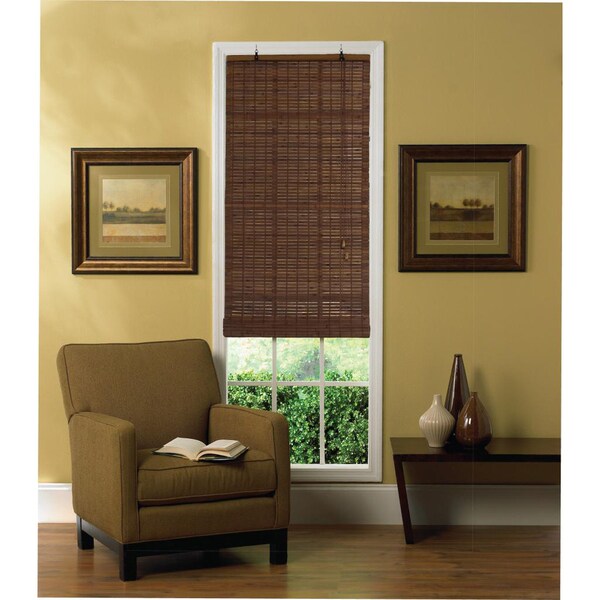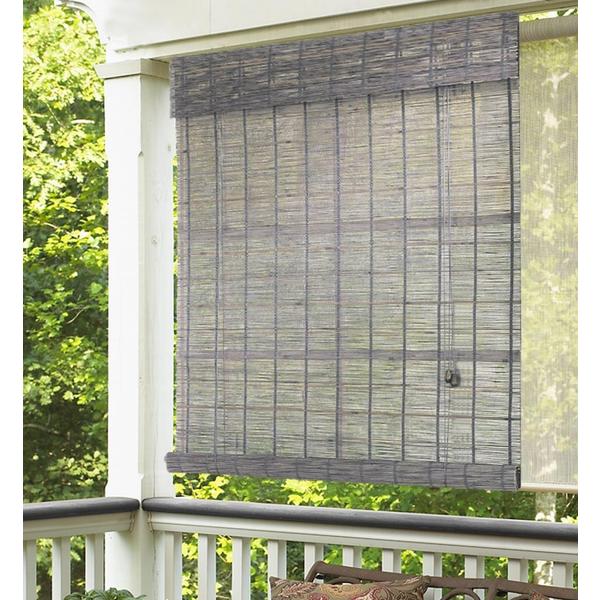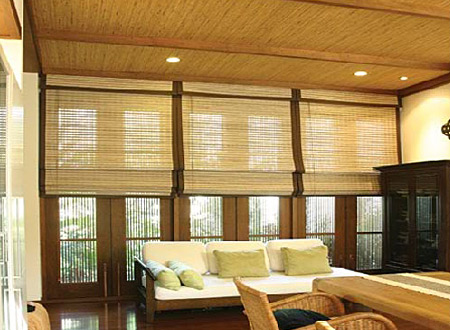 Lend a natural look to your home with Bamboo Rollup Shades
A lasting resort for those interested in eco friendly ways to ornate their homes and making them feel close to nature are Bamboo Rollup Shades. They are fast emerging as a trendy substitute for various kinds of synthetic material shades available in the market. They are much more durable and less expensive than steel or aluminum. Not only do they add a natural appeal to the décor but can be reused in so many ways if you plan to change interiors of your house. It goes very well with the furniture and other wooden ornate in the house and are available in bamboo, grass, jute and reed.
Because they come in a variety of shades, colors and texture they can be picked matching your unique style. They are available with a simple roller or a valance to add a decorative and an elegant touch. They are very easy to install and be easily rolled up or down with a chord. There are other options that are available too:
Cordless– If you have kids at home then cordless bamboo shades not only provide safety but also lend a sophisticated look to the room.
Continuous cord– Ideal for large sized windows, the cord can be easily moved within the loop to lower or raise the shade and is fixed on a wall mounting device, ensuring safety for kids and pets.
Top Down or bottom up– It is fixed in a frame with two different operation system- upper shade and lower shade separately and can be moved up and down basis your needs of light and privacy.
Bamboo roll up shades can be customized with a permanent lining to avoid light filtering in between the gaps or can have a separate lining that operates independently basis your needs of light, heat and privacy. If you enjoy the look of a filtered light, then bamboo shades with no lining serve the best purpose for you. The edge binding option too is available to give a smooth touch to the ends of bamboo shades.
Because they are inexpensive, they can be replaced easily without being heavy on your pocket. In fact, instead of throwing away your defective bamboo rollup shades you can be creative to reuse them in many ways like hanging them from a ceiling to hide your junk or books, make a bamboo lampshade or a flower vase, pen stand, tablemats and many more things. They are easy to maintain and can be easily ordered online through any of the major brands. You can take online tips on how to measure for the right size of bamboo roll up shades as per your door or window dimensions and install them on your own too.
The world is going green so choose the most desirable, renewable and decorative material to ornate your house. Not only they provide an aesthetic appeal but will add positive energy too. Complete the rustic look of your house with bamboo roll up shades if you have bamboo furniture.