Relaxed Roman Shades for Casual Interiors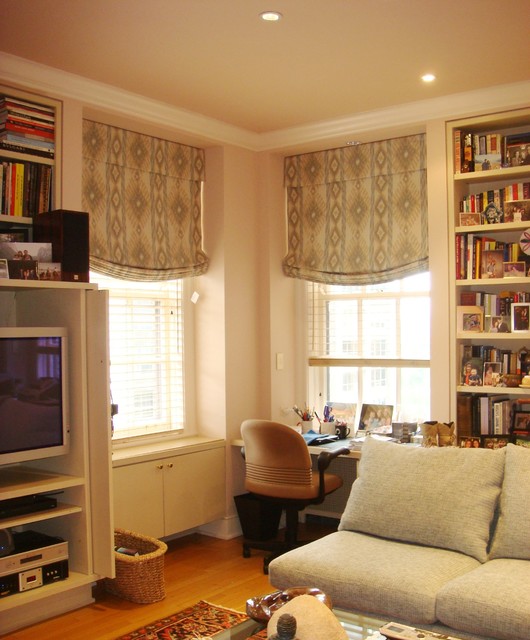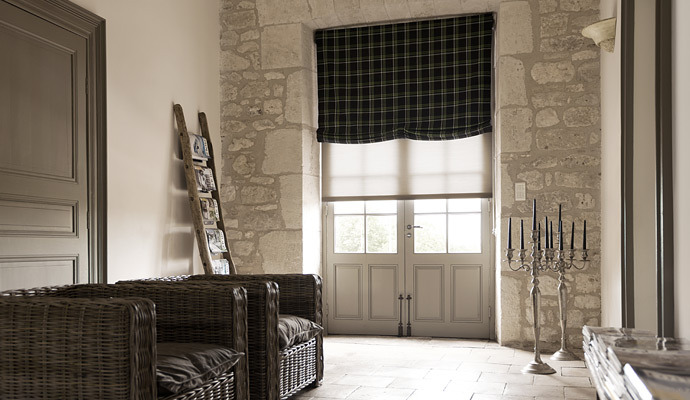 Relaxed Roman Shades for Casual Interiors
Roman shades, also known as fabric shades combine functionality of an easy operation shade with the beauty of fabric window treatments. They are elegant and versatile and come in a wide variety of styles.
Relaxed Roman shades give a casual look with small folds and curved edge at the bottom. They drape beautifully and look relaxed, hence the name. They are constructed with light fabrics to give it a less formal look and decor. They are the simplest kind of shades to downplay the impact within a room – best for cozy living spaces.
The shades have all the features of the regular kind of window shades. Depending on the type of fabric chosen, it can provide insulation, keep the room dark, filter light into the room or even just be purely decorative if a sheer fabric is used. Since these are fabric shades, there are many options available for durability and stain resistance. They also come in cordless and motorized versions, providing a cleaner and more hassle-free look. There are different kinds of lining to consider too. Privacy lining, for example, offers light filtration and also acts as a protective layer against sun damage. If interlining is added to the privacy lining, it provides insulation and light control while also adding a bit of fullness to the shades.
Due to the relaxed look of these shades, it gives the room a more light and airy feel. They can also be paired with other drapery to add variety to the room.
Relaxed Roman shades are the perfect way to add a decorative layer of softness to any room. They are best suited for use that doesn't require regular opening and closing. However, they do have standard controls that allow operation of the shades consistently and with little effort.