Sheer curtains for delicate lights and looks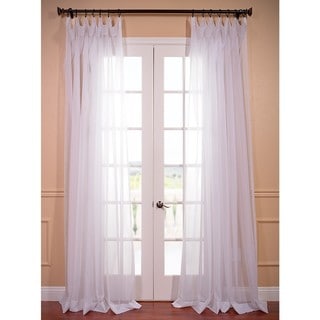 One of the most challenging aspects when it comes to decorating the interiors are the window treatments. Sheer curtains offer a very nice solution when it comes to windows. The incredible variety of fabrics in sheer offers complete design flexibility. One can easily find the right solutions in these fabrics for any room in the house.
The sheer fabric has always been a popular choice for at least a couple of centuries, and its popularity is still going strong. Depending on your preferences, one can use the sheer curtains as the main window covering or use it as the base.