Tier curtains for a characteristic style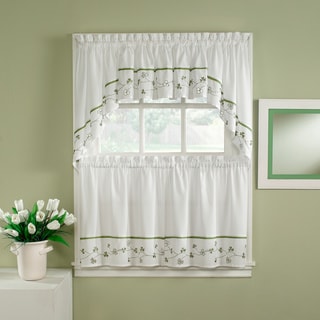 Tier curtains come in many different styles and options in. The window treatment is used either alone or with another window cover to add more privacy or just for décor. Curtain tiers are used to cover either the top, bottom or both parts of a window. They can be tailored according to the needs to get a customized look or can be gathered.
You can get them in many different patterns and fabrics for different styles and looks. These can be found in a variety of lengths, and the longest length covers the complete length of a window. The curtain tiers are also known as privacy tiers or cafe curtains, and are commonly used to cover bedroom windows and bathroom windows for privacy.