Top Woven Wood Shades for Natural Interiors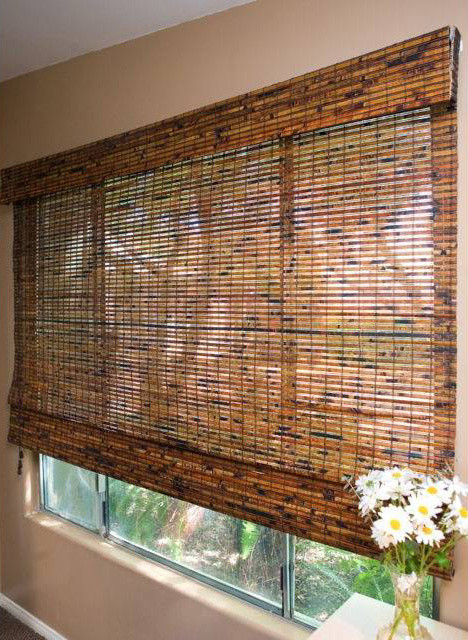 Top Woven Wood Shades for Natural Interiors
Woven wood shades, also called bamboo shades or matchstick shades, provide an exotic and natural look to any room. They are a great way to add some texture and a relaxed and casual look to match the décor. Depending on the kind of shade you choose, the look can either be rustic or sophisticated.
These shades come in a wide range of handmade weaves and patterns. Adding a wood valance, a privacy liner or decorative edge bindings will give a bit more functionality to the room. A privacy liner, for example, will allow less light to enter the room and provide more solace. They also give a more fun and tropical feel and are great for porches or patios.
Woven wood shades are made with natural and/or man-made materials woven together in various patterns, hence the name.  Some styles use only one of these materials, others use a combination. These shades are also available with optional blackout liners, which will help you, block out the light completely and can be easily installed. They come with the option of edge bindings for a complimentary or contrasting accent point. They are available in a variety of colors and patterns so you can match your interiors. This also helps to protect the woven wood drapes from damage (from the outside elements) as well as adding a touch of color to decor.
One of the best things about the natural woven shades is that it's an environmentally conscious product. Since it saves energy and cooling or heating costs to a certain degree and is also mostly made from natural substances, it is nice that there are economic, attractive and sustainable products on the market. Not to mention the fact, that they are also biodegradable, due to being made of natural materials.