Window blinds and shades Ideas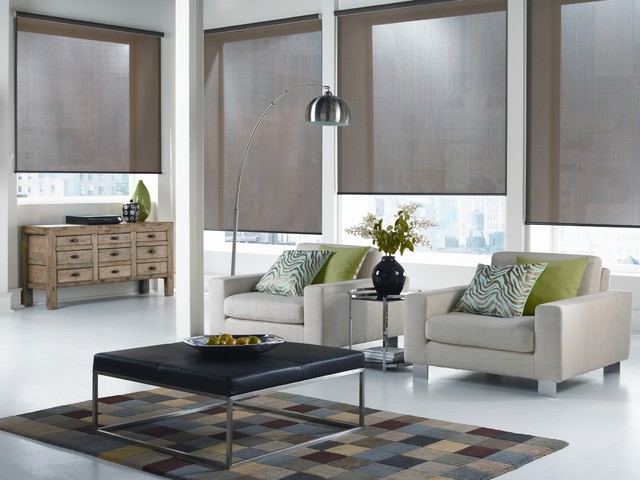 Window blinds and shades Ideas
Window blinds and shades are types of window coverings made of different kind of material that can block light or excessive cold from entering the enclosed area. They are also used for other purposes like maintaining privacy and security, ornamental and insulation purposes. They can be used for both external and internal coverings of your area and come in varied light and dark colors. They are either available ready made in the market or can be ordered as per our window measurements.
Shades are generally made from one piece of a soft material. On the other hand, window blinds in particular are a series of planks made of hard material tied together by cords either horizontally or vertically. They can be rotated to an open and closed position either manually or by a remote control. Since they are of hard material they work best to block sunlight from entering the room. There are many varieties of window blinds and shades available to cover windows according to ones needs.
There are many factors on which the choice of window blinds and shades depends. Some of these are listed below along with the corresponding variety to pick from:
How much of light you want it to pass through-One can chose from Light filtering/Cellular shades or Blackout shades.
What kind of outside view you need with these blinds and shades-Wood blinds allow you to slightly tilt the plates for a clear view while a cellular shade need to be raised to a particular height to have an outside view.
Insulation factor-A good insulating material will preserve the energy of your room from going out. Draperies made of thick durable cloth, Honeycomb shades, Exterior shades and Wooden shutters work the best here.
Adding an appealing look to the home- If look and feel of your home is a deciding factor, one can chose from Plantation or fauxwood shutter which can be tailor made to suit the window size. These come in beautiful designs and colors to accentuate interior beauty of your home.
Reasonable cost-You need not burn your pocket to get a window treatment as these blinds come in various prices ranging from cheap to expensive ones plus one can always look out for a sale option on the net to get a best deal.
Unique Window shape- If the shape of a your window is very large or small or mounted on a height or has an arc or has some kind of an odd shape then a customized blind or shade can be built with one's choice of material.
Apart from above factors, maintenance of window blinds and shades and safety in operation from kids' point of view are also determining factors .Every room of your house needs a different and customized window treatment like a kitchen, bathroom, bedroom, living room hence one should chose after a thorough planning and survey of various options available. There are a host of reputed brands with their own manufacturing plants offering the best quality, maximum warranty, free consultation and after sale services so choose wisely and not in a hurry.